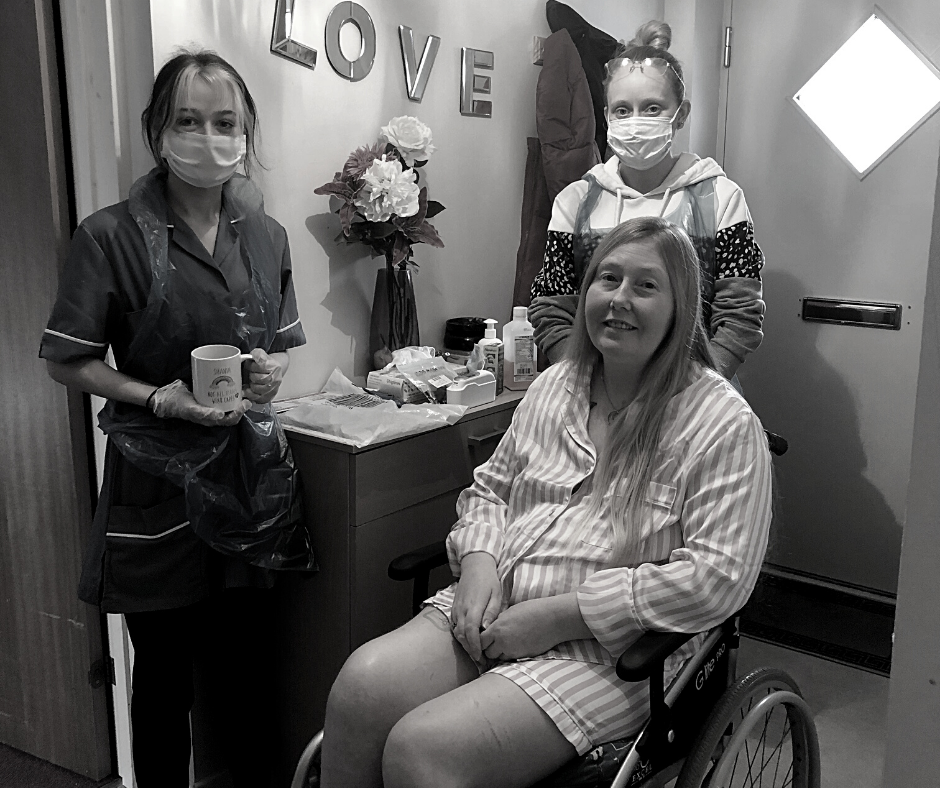 Jenny's Story
When turning 50, Jenny couldn't believe her luck when she was whisked away to Dundee only to meet one of the stars of her favourite show – Giovanni from Strictly Come Dancing. Jenny's 50th birthday was filled with fun, parties and laughter. The most extraordinary thing about Jenny's celebrations wasn't her encounter with the stars, but that she was supported to do so through the creative use of self-directed support.
Much like a Viennese Waltz, Jenny's journey through the social care system has had some twists, turns and dips along the way. Jenny was diagnosed with Multiple Sclerosis in 1994, but this hasn't held her back from making the most of all that life has to offer.
Now in receipt of a direct payment and in control of her care, Jenny has kindly shared how utilising her social care budget in this way has supported both her and her two daughters in their family home.
"After struggling to find a happy routine that worked for myself and my children using traditional care services, I saw an opportunity to thrive by becoming the employer of my own support team. I now employ the wonderful Shania and Rachel as personal assistants to deliver care to myself and my family.
"I have MS, and I'm in a wheelchair, I require support with personal care, meal preparation and household duties. Shania and Rachel do all of that and more – not only do they assist me with my day-to-day life, but they have become real members of our family. It was with huge thanks to my personal assistants that I managed to travel to enjoy my 50th birthday celebrations and meet Mr Giovanni (best day ever!).
The beauty of a direct payment is that you get to choose who is coming into your home to provide care. You have control over who supports you, and most importantly, the flexibility to ensure the support provided works for your circumstances and your needs.
"My daughters are classed as young carers. Shania and Rachel provide support for them too, doing social activities and offering respite. Before I took on a direct payment, we were never sure about who would be turning up each day to provide my care. The consistency and stability around who is coming into our home has done wonders for my children; they've grown in confidence and built an amazing relationship with our personal assistants.
"The input from Cornerstone SDS and my advisor has been fantastic. I don't know how I would have managed to navigate my way around becoming an employer without the support and collaboration of my advisor and the local authority. I'm safe in the knowledge that my advisor is always there to offer advice and guidance, or to act as a sounding board if things get tough.
"2020 has been an incredibly difficult year for those of us who have had to shield against COVID-19. Unfortunately, I have had no option but to allow people to come into my home and offer support. As a direct payment employer, I have the freedom to ensure that the same two carers are providing my care and adhering to the guidelines, therefore minimising my risk and putting my mind at ease.
 "I am delighted with my care package; this is the happiest I've been since embarking on my journey through the social care system. Before self-directed support, I felt like my life was on hold, but now I feel like I can achieve my dreams."