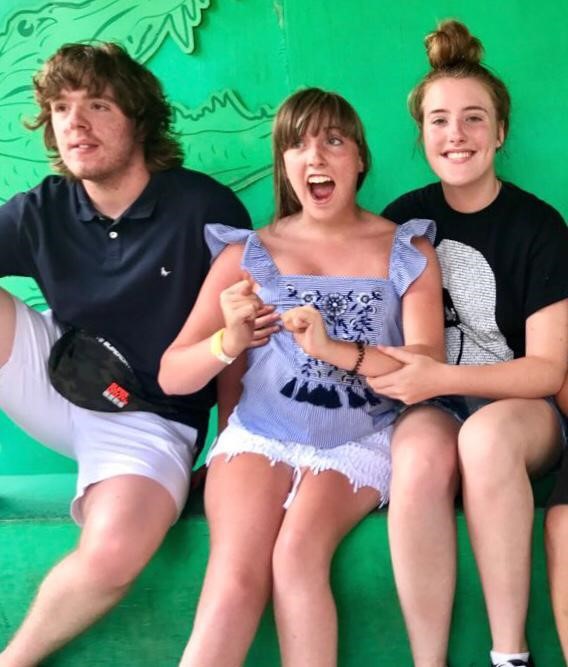 Leon, Ellis and Alex
It's rare to come across a set of triplets, the chance of having triplets is 1 in 9000. In the small fisherman's town of Peterhead lives an extraordinary trio – Leon, Ellis and Alex. Weighing only 2 pounds each, they are a set of triplets who were born on the 27th of March 2000, 13 weeks premature.
What followed the birth of the precious three was a roller-coaster into the world of care and support. Mum, Debbie, has kindly opened up and shared their story through the care system and has explained how the use of a direct payment (now known as Option 1) has kept their family together.
It can be a very scary and uncertain time for a family when a baby is born premature. When Leon, Ellis and Alex were born those anxieties were much the same. Ellis, who has Cerebral Palsy, was given only 8 hours to live at 10 days old. All 3 babies stayed in a neonatal nursery for some-time, but returning home is where the real challenge began. Ellis had fought the odds and was moving forward, but it wasn't long before Leon was diagnosed with Autism.
Debbie and her family were one of the first in Scotland to receive a direct payment under the new legislation that was put in place in 2003. Willing to try anything new which may enhance the care and support available, Debbie saw a direct payment as a great opportunity. It allowed her family unit to stay together by offering care and help at home for both Ellis and Leon, including waking nights and in-house respite.
Fast forward 16 years and the Stephen family are still using their direct payment to enable Leon and Ellis to live valued lives in their community. The triplets are now almost 20 years old and the future looks bright! Having control of their care and support means they are empowered to meet their personal needs and goals.
Cornerstone SDS first came along to support the Stephen family in 2014. Debbie said: "It's been great having an Advisor, who has now become more of a friend. An Advisor can help you make your package a reality, knowing there's someone who is always on hand to help with recruitment, advertising and training is a great relief.
"I would also like to say to any other family in a similar position, please don't view accepting help as a failure. Having personal assistants and respite in our family home has given us a chance to breathe. We had our first holiday abroad last year just myself and my husband, with a team in place at home we returned energised and ready to take on the next chapter."