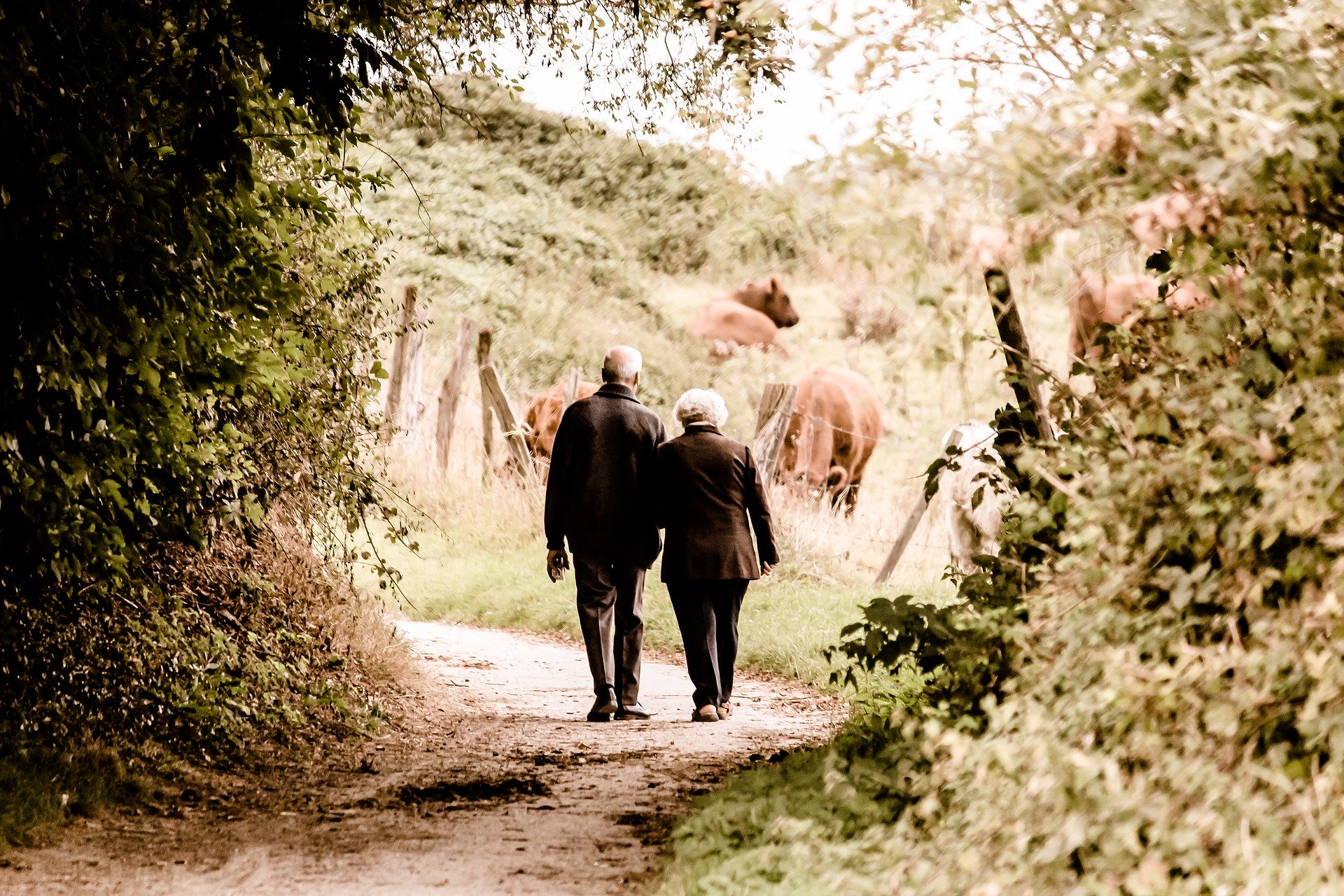 Ron and Wendy's Story
If you are ever lucky enough to meet Ron and Wendy, you will be transported on a journey through their incredible life together. Married for 59 years, Ron and Wendy have many stories to tell about their adventures around the world and welcome those around them in with open arms.
The next chapter of their lives began in late 2015 when Wendy was sadly diagnosed with dementia and chronic arthritis of the knees which makes walking very difficult. Ron has kindly shared his experience of supporting Wendy as an unpaid carer and how utilising self-directed support has helped them find a happy routine.
In a short space of time, Ron took on the role of carer to his beloved wife. Like many unpaid carers, it was an unexpected adjustment made to their lives. After dealing with the initial diagnosis, Ron made sure he and Wendy were well supported, and they soon became a very well-known couple across several dementia support groups in Aberdeenshire.
In 2019, Ron and Wendy moved out of their family home in Torphins and into sheltered housing accommodation.  In real need of respite and support, this is when they were first introduced to self-directed support.
After assessing their options, Ron decided to become an employer through a direct payment (also known as option 1). This means that Ron directly employs a personal assistant to provide care to Wendy. Ron is no stranger to the responsibilities of being an employer; he ran businesses in the past where he directly employed staff. He thought he would be off the hook after retirement but before long, the couple welcomed personal assistant Claire into their lives and have been grateful ever since.
Claire supports Wendy for two hours each day, and this allows Ron to have some much-needed respite. Ron said: "I can't imagine what our lives would be like without Claire. It has been an incredible help to have this support. Claire is now like a member of the family. She's a real buddy; we all have a great laugh together, and it's lovely to see Wendy's big smile when she's around. 
"The care provided to Wendy means I get a couple of hours to myself each day. In that time, I get to be just Ron. Not a carer or a husband, only Ron, and for that I am so thankful. I fill up my flask, pack up a fine piece and go for a nice walk. I love nothing more than listening to my audio-book and taking in the beautiful countryside.
"Being an employer to Claire has been a lot easier than it might sound. Cornerstone SDS are always on hand if you have any questions. If anybody finds themselves in a situation like mine, I would recommend considering a direct payment. The situation with SDS almost guarantees that we will be able to continue our loving partnership at home for much longer. Wendy loves having Claire around, as do I. I'm happy and Wendy's happy, it's all I could ask for."